Line 7:
Line 7:
 

<br />

 

<br />

 

==== '''West Midlands (county)''' ====

 

==== '''West Midlands (county)''' ====

−

'''(Birmingham, Coventry, Dudley, Sandwell, Solihull, Walsall, Wolverhampton).'''

+

'''(Birmingham, Coventry, Dudley, Sandwell, Solihull, Walsall, Wolverhampton).'''

−
 
⚫
 
 
 
 

===== '''<u><big>Birmingham</big></u>''' =====

 

===== '''<u><big>Birmingham</big></u>''' =====

−

[https://www.aectuition.co.uk/ '''Academic Enrichment Centre''']- '''Hall Green,''' '''Birmingham''' B28 8LF. Private Tuition and Examination Centre for GCSE, IGCSE, O Level and A Levels. AQA, OCR, WJEC, CIE, Edexcel, plus Cambridge Pre-U. GCSE and A-level science practicals and Cambridge Biology, Chemistry and Physics practicals. Language Oral Examinations. Functional Skills. Examination Officer: Gill Hesketh 0121 7779444.

+

[https://www.aectuition.co.uk/ '''Academic Enrichment Centre''']- '''Hall Green,''' '''Birmingham''' B28 8LF. Private Tuition and Examination Centre for GCSE, IGCSE, O Level and A Levels. AQA, OCR, WJEC, CIE, Edexcel, plus Cambridge Pre-U. GCSE and A-level science practicals and Cambridge Biology, Chemistry and Physics practicals. Language Oral Examinations. Functional Skills. Examination Officer: Gill Hesketh 0121 7779444.

 
 
 

Sanskrit IGCSE £150, Tamil O level £160 (21/01/2021)

 

Sanskrit IGCSE £150, Tamil O level £160 (21/01/2021)

 
 
−

'''[http://www.bigs.bham.sch.uk/ Birchfield Independent Girls School]''', 30 Beacon Hill, '''Aston''', B6 6JU. Tel 0121 327 7707. Website mentions external candidates [http://www.bigs.bham.sch.uk/school-curriculum/reports-and-exams/ here]. Email exams officer: nafeesa.ashiq@bigs.bham.sch.uk

+

'''[http://www.bigs.bham.sch.uk/ Birchfield Independent Girls School]''', 30 Beacon Hill, '''Aston''', B6 6JU. Tel 0121 327 7707. Website mentions external candidates [http://www.bigs.bham.sch.uk/school-curriculum/reports-and-exams/ here]. Email exams officer: nafeesa.ashiq@bigs.bham.sch.uk

 
 
 

'''[https://blenducate.co.uk/exams/ Blenducate Learning Centre]'''. St Peter's Urban Village Trust,Burrows Building, Bridge Road,'''Saltley,''' Birmingham, B8 3TE. Examination Officer: Mr. A. Akram. Tel: 0121 7162637 Private independent training and examination provider. AQA, Edexcel and OCR.Email: info@blenducate.com. Registered for adult training course with TQUK, including Teacher Training, TESOL, Business, Childcare.

 

'''[https://blenducate.co.uk/exams/ Blenducate Learning Centre]'''. St Peter's Urban Village Trust,Burrows Building, Bridge Road,'''Saltley,''' Birmingham, B8 3TE. Examination Officer: Mr. A. Akram. Tel: 0121 7162637 Private independent training and examination provider. AQA, Edexcel and OCR.Email: info@blenducate.com. Registered for adult training course with TQUK, including Teacher Training, TESOL, Business, Childcare.

Line 22:
Line 20:
 

[http://www.englishandmaths.com/examination-centre/ '''EMST Tuition and Exam Centre'''] (English Maths Science Tuition and Examinations Centre). From the website, they appear to have 4 centres in '''Sparkhill, Handsworth, Oldbury''' and '''Stechford'''. Tel: 0121 771 1298. Email: info@englishandmaths.com Private exam centre. Edexcel, AQA, OCR. GCSEs, IGCSEs, A levels, foreign language speaking assessments, on-screen Functional Skills testing, and A-level science practicals. Access arrangements might be possible. Prices £200 for a 2-paper written-only IGCSE. There is an exam application form on their website. Have not had any feedback from home educators yet.

 

[http://www.englishandmaths.com/examination-centre/ '''EMST Tuition and Exam Centre'''] (English Maths Science Tuition and Examinations Centre). From the website, they appear to have 4 centres in '''Sparkhill, Handsworth, Oldbury''' and '''Stechford'''. Tel: 0121 771 1298. Email: info@englishandmaths.com Private exam centre. Edexcel, AQA, OCR. GCSEs, IGCSEs, A levels, foreign language speaking assessments, on-screen Functional Skills testing, and A-level science practicals. Access arrangements might be possible. Prices £200 for a 2-paper written-only IGCSE. There is an exam application form on their website. Have not had any feedback from home educators yet.

 
 
−

'''[https://www.flexiblelearning.org.uk/ Flexible Learning Centre]''', 23 All Saints Road, '''Hockley,''' Birmingham,B18 5QB. Tel: 0121 554 7918. For all exam enquiries email info@flexiblelearning.org.uk and type EXAM in the subject box before sending [https://www.flexiblelearning.org.uk/services/exam-centre/ Exam page]. Examination Officer : Mr Emmanuel Ekembe.

+

'''[https://www.flexiblelearning.org.uk/ Flexible Learning Centre]''', 23 All Saints Road, '''Hockley,''' Birmingham,B18 5QB. Tel: 0121 554 7918. For all exam enquiries email info@flexiblelearning.org.uk and type EXAM in the subject box before sending [https://www.flexiblelearning.org.uk/services/exam-centre/ Exam page]. Examination Officer : Mr Emmanuel Ekembe.

 
 
−

'''[https://kimichischool.co.uk/ Kimichi school]''' Eastbourne House, 111 Yardley Road, '''Acocks Green''', Birmingham B27 6LL. Tel: 0121 679 5298. Email: hello@kimichischool.co.uk They are a very small school so exam rooms will be super quiet and relaxed. Their "exams responsibilities" PDF from 2018 states that "The centre accepts limited entries from private candidates."

+

'''[https://kimichischool.co.uk/ Kimichi school]''' Eastbourne House, 111 Yardley Road, '''Acocks Green''', Birmingham B27 6LL. Tel: 0121 679 5298. Email: hello@kimichischool.co.uk They are a very small school so exam rooms will be super quiet and relaxed. Their "exams responsibilities" PDF from 2018 states that "The centre accepts limited entries from private candidates."

 
 
−

[https://www.facebook.com/MESchoolOfExcellence/ '''ME school of excellence and examination centre'''] , '''Balsall Heath,''' '''Birmingham''', 0121 446 4902. Email: meschool123@gmail.com Private examination and tuition centre. Edexcel, WJEC<span style="font-size:14.4px;">, </span>AQA and OCR examination boards. They are a small school, thus it is very quiet and cosy. 

+

[https://www.facebook.com/MESchoolOfExcellence/ '''ME school of excellence and examination centre'''] , '''Balsall Heath,''' '''Birmingham''' 0121 446 4902. Email: meschool123@gmail.com Private examination and tuition centre. Edexcel, WJEC<span style="font-size:14.4px;">, </span>AQA and OCR examination boards. school, quiet and cosy. 

 
 
 

''Birmingham City Council's Elective Home Education Unit may also be able to provide details of local exam centres. 0121 464 7215. home.education@birmingham.gov.uk'' 

 

''Birmingham City Council's Elective Home Education Unit may also be able to provide details of local exam centres. 0121 464 7215. home.education@birmingham.gov.uk'' 

 
 
−

<u>''AQA also lists the following centres in Warwickshire for private candidates (unconfirmed)''</u>

+

<u>''AQA also lists the following centres in for private candidates (unconfirmed)''</u>

 
 
 
+

''[https://www.alburhan.org.uk/ Al-Burhan Grammar School,] Spring Road Centre, 258 Spring Road, '''Tyseley''', Birmingham, B11 3DW. Tel: 0121 440 5454. Registered for AQA, Edexcel, OCR and Cambridge exams. [https://www.alburhan.org.uk/site/exams-centre/private-candidates Private candidates page here]. " Further info about entries [https://www.alburhan.org.uk/site/exams-centre/private-candidates/entries here], but page looks very out-of-date. Email: exams@alburhan.org.uk''

−

''Avon Park School, St John's Avenue, Hilmorton, '''Rugby''', Warwickshire, CV22 5HR. Tel: 01788 524 448''

 
 
 
 
+

''[https://ateamacademy.co.uk/ A-Team Academy], 1772 Coventry Road, '''Yardley,''' Birmingham, B26 1BP. Tel: 0121 517 0110. Email: Provided CAGs in 2020. Registered for AQA, OCR, Pearson Edexcel, WJEC and Cambridge. "If you are a private candidate or a student looking to gather evidence through this route then complete the [https://ateamacademy.co.uk/examination-centre/ Examination Form] on our website and send across your details and which subject/specification you wish to register for and our Exams Officer will respond back to you accordingly. " Looks like the centre can facilitate A level Science practicals and possibly coursework components for some subjects, but this might only be for their own students.''

−

''King Edward VI College, King Edward Road, '''Nuneaton''', Warwickshire, CV11 4BE. Tel: 024 7632 8231''

 
 
 
 
+

''[https://bicollege.org/ Birmingham Independent College], Albert Hall, Witton Road, '''Birmingham''', B6 5NU. Tel: 0121 507 0904. Email: info@bicollege.org''

−

''Twycross House School, Twycross, '''Atherstone''', Warwickshire, CV9 3PL. Tel: 01827 880 651''

 
 
 
 
+

''[https://bvgs.co.uk/ Bishop Vesey's Grammar School], Lichfield Road, '''Sutton Coldfield,''' West Midlands, B74 2NH. Tel: 0121 250 5400. No email address given. Use contact form on home page.''

−

<br />

 
 
+
 
+

''City United Academy, Warwick House, 10 Edward Street, '''Birmingham''', B1 2RX. Tel: 0121 328 0547. No website found.''

 
+
 
+

''[https://decschool.co.uk/ Dame Elizabeth Cadbury School,] Woodbrooke Road, '''Bournville''', Birmingham, B30 1UL. Tel: 0121 464 4040. Email: enquiry@decschool.co.uk''

 
+
 
+

''[http://www.darululoom.org.uk/ Darul Uloom Islamic High School,] 521-527 Coventry Road, '''Small Heath''', Birmingham, B10 0LL. Tel: 0121 688 6507. Email: contact@darululoom.org.uk''

 
+
 
+

''[https://www.edenboysbirmingham.com/ Eden Boys' School], 150 Wellhead Lane, '''Perry Barr,''' Birmingham, B42 2SY. Tel: 0121 657 7070. Email: info@ebbham.staracademies.org''

 
+
 
+

''[https://www.englishandmaths.com/ English Maths Science Tuition & Education Centre], 40 Showell Green Lane, '''Sparkhill,''' Birmingham,  B11 4JP. Tel: 0121 771 1298. Email: info@englishandmaths.com GCSEs, IGCSEs and A levels. According to website can facilitate '''practicals for A level sciences'''. Registered for AQA, Edexcel and OCR. [https://www.englishandmaths.com/exam-booking-information/ Exam booking info here]''

 
+
 
+

''[https://greenoak.bham.sch.uk/ Green Oak Academy], 11-15 Woodstock Road, '''Moseley,''' Birmingham, B13 9BB. Tel: 0121 449 6690. Email: info@greenoak.bham.sch.uk''

 
+
 
+

''[https://www.hodgehgs.bham.sch.uk/ Hodge Hill Girls' School,] Bromford Road, '''Hodge Hill''', Birmingham, B36 8EY. Tel: 0121 464 3094. Email: enquiry@hodgehgs.bham.sch.uk''

 
+
 
+

''[https://jws.bham.sch.uk/ John Willmott School,] Reddicap Heath Road, '''Sutton Coldfield,''' West Midlands, B75 7DY. Tel: 0121 378 1946. Email: enquiry@jws.bham.sch.uk''

 
+
 
+

''[https://www.oscottmanor.bham.sch.uk/ Oscott Manor School], Old Oscott Hill, '''Kingstanding''', Birmingham, B44 9SP. Tel: 0121 360 8222. Email: enquiry@oscottmanor.bham.sch.uk''

 
+
 
+

''[https://www.waverley.bham.sch.uk/ Waverley School], Yardley Green Road, '''Bordesley Green''', Birmingham, B9 5QA. Tel: 0121 566 6600. Email: enquiry@waverley.bham.sch.uk''<br />

 

===== '''<u><big>Coventry</big></u>''' =====

 

===== '''<u><big>Coventry</big></u>''' =====

 

[http://www.tutorsandexams.uk/ '''Tutors and Exams '''] Central Hall, Warwick Lane, '''Coventry,''' CV1 2HA. (Also in Bolton, Wimbledon and Doncaster). Dedicated exam centre for external candidates with experience of supporting home-educated students. Languages, ICT, Computer Science etc. Most exam boards. Has a dedicated science laboratory based in Birmingham able to deliver A level science practical's all year round and access to another science laboratory located in a London school for science practical's outside term time. Access Arrangements. 10 minute walk from Coventry train station and Pool Meadow bus station and less than 5 minutes walk from the city centre and city car parks. Telephone 024 76221008. 

 

[http://www.tutorsandexams.uk/ '''Tutors and Exams '''] Central Hall, Warwick Lane, '''Coventry,''' CV1 2HA. (Also in Bolton, Wimbledon and Doncaster). Dedicated exam centre for external candidates with experience of supporting home-educated students. Languages, ICT, Computer Science etc. Most exam boards. Has a dedicated science laboratory based in Birmingham able to deliver A level science practical's all year round and access to another science laboratory located in a London school for science practical's outside term time. Access Arrangements. 10 minute walk from Coventry train station and Pool Meadow bus station and less than 5 minutes walk from the city centre and city car parks. Telephone 024 76221008. 

 
+
 
+

<u>''AQA also lists the following centres in Coventry for private candidates (unconfirmed)''</u>

 
+
 
+

''Bablake School, Coundon Road, '''Coventry''', CV1 4AU. Tel: 024 7627 1200''

 
+
 
+

''Shaftesbury Young People, The Keresley Centre, Bennetts Road North, Keresley End, '''Coventry,''' CV7 8LA. Tel: 024 7633 8583''

 
 
 

<br />

 

<br />

 

===== '''<u><big>Dudley</big></u>''' =====

 

===== '''<u><big>Dudley</big></u>''' =====

 
+

[https://www.halesowen.ac.uk/ '''Halesowen College''']Whittingham Road, '''Halesowen''', B63 3NA. Tel: 0121 602 7777.Email: info@halesowen.ac.uk

−

No centres listed currently.

 
 
+
 
+

<u>''AQA lists the following centre in Dudley for private candidates (unconfirmed)''</u>

 
+
 
+

''[http://www.sutton.dudley.sch.uk/ Sutton School], Scotts Green Close, Russells Hall Estate, '''Dudley''', West Midlands, DY1 2DU. Tel: 01384 818 670. Email: info@sutton.dudley.sch.uk''

 
 
 

<br />

 

<br />

Line 50:
Line 78:
 

'''[https://www.sandwellvalleyschool.com/ Sandwell Valley School]''' 150 Birmingham Road, '''West Bromwich''', ​B70 6QT. Tel: 0121 679 7522 jhall@sandwellcct.org.uk (email address not checked)

 

'''[https://www.sandwellvalleyschool.com/ Sandwell Valley School]''' 150 Birmingham Road, '''West Bromwich''', ​B70 6QT. Tel: 0121 679 7522 jhall@sandwellcct.org.uk (email address not checked)

 
 
−

[https://www.halesowen.ac.uk/ '''Halesowen College''']Whittingham Road, Halesowen, B63 3NA. Tel: 0121 602 7777.''' '''Email: info@halesowen.ac.uk

+

[://www...uk ''' '''] , , . Tel: 0121 Email:@..uk

 
 
 
+

''<u>AQA list the following centre in Sandwell for private candidates (unconfirmed)</u>''

−

[http://www.perryfieldshigh.sandwell.sch.uk '''Perryfields Academy''']Oldacre Rd, Oldbury, B68 0RG. Tel: 0121 421 7979 Email:''' '''admin@perrys.org.uk

 
 
 
 
+

''Seehra Tutorial College, 12 Cemetery Road, Smethwick, '''Warley,''' B67 6BQ. Tel: 0121 558 0220. No website found.''

−

<br />

 
⚫
 
−

No centres listed currently.

 
 
 
 
+

''[https://thebritishmuslimschool.co.uk/ The British Muslim School], Lodge Road, '''West Bromwich''', West Midlands, B70 8NX. Tel: 0121 516 2264 / 2265. Boys' school.'' <br />

 
+

=====<u> '''<big>Solihull</big>'''</u>=====

 
+

No confirmed exam centres currently listed.

 

<br />

 

<br />

 
+

=====<u>'''<big>Walsall</big>'''</u>=====

 
+

No confirmed exam centres currently listed.

 
⚫
 
⚫
 
+

No confirmed exam centres currently listed.

 
+
 
+

<u>''AQA lists the following centre in Wolverhampton for private candidates (unconfirmed)''</u>

 
+
 
+

''[http://hswv.co.uk/ Highfields School,] Boundary Way, Penn, '''Wolverhampton''', WV4 4NT. Tel: 01902 556 530. Email: enquiries@hswv.co.uk''

 
+
 
+

''[https://www.stedmundscloud.co.uk/ St Edmund's Catholic Academy,] Compton Park, Compton Road West, '''Wolverhampton,''' West Midlands, WV3 9DU. Tel: 01902 558 888. Email: enquiries@stedmunds.org Private candidates are mentioned in their 2021 exam centre policy, so they are worth contacting.''

 
+
 
+

''[https://theroyalschool.co.uk/ The Royal Wolverhampton School], Penn Road, '''Wolverhampton''', WV3 0EG. Tel: 01902 341 230. Email: info@theroyal.school''<br />

 
 
 

==== '''Hereford''' ====

 

==== '''Hereford''' ====

−

No centres currently confirmed, but worth trying those listed below.

+

No centres currently listed.

 
 
 

<u>Centres that have accepted private candidates in the past</u>

 

<u>Centres that have accepted private candidates in the past</u>

Line 103:
Line 145:
 

''[https://www.ttsonline.net/ Thomas Telford School], Old Park, '''Telford''', Shropshire, TF3 4NW. Tel: 01952 200 000. Email: info@ttsonline.net''

 

''[https://www.ttsonline.net/ Thomas Telford School], Old Park, '''Telford''', Shropshire, TF3 4NW. Tel: 01952 200 000. Email: info@ttsonline.net''

 
 
−

''[https://www.woodlands.school/ Woodlands School], Tilley Green, Wem, '''Shrewsbury,''' SY4 5PJ. Tel: 01939 232 372. Email:hello@woodlands.school''<br />

+

''[https://www.woodlands.school/ Woodlands School], Tilley Green, '''''' SY4 5PJ. Tel: 01939 232 372. Email:hello@woodlands.school''<br />

 
 
 

==== '''Staffordshire''' ====

 

==== '''Staffordshire''' ====

−

No centres currently confirmed, but worth checking those listed below.

+

No centres currently listed.

 
 
 

<u>''AQA lists the following centres in Staffordshire for private candidates (unconfirmed)''</u>

 

<u>''AQA lists the following centres in Staffordshire for private candidates (unconfirmed)''</u>

 
 
−

''[https://biddulphhigh.co.uk/ Biddulph High School,] Conway Road, Knypersley, Stoke-on-Trent, Staffordshire, ST8 7AR. Tel: 01782 523 977 / 01782 521 826. Email: office@bwh.staffs.sch.uk''

+

''[https://biddulphhigh.co.uk/ Biddulph High School,] Conway Road, Knypersley, Stoke-on-Trent, Staffordshire, ST8 7AR. Tel: 01782 523 977 / 01782 521 826. Email: office@bwh.staffs.sch.uk''

 
 
−

''[https://www.bwh.staffs.sch.uk/ Blessed William Howard Catholic High School], Rowley Avenue, Newport Road, Stafford, ST17 9AB. Tel: 01785 244 236. Email: sbm@bwh.staffs.sch.uk''

+

''[https://www.bwh.staffs.sch.uk/ Blessed William Howard Catholic High School], Rowley Avenue, Newport Road, Stafford, ST17 9AB. Tel: 01785 244 236. Email: sbm@bwh.staffs.sch.uk''

 
 
−

''[https://www.bluebellschool.co.uk/ Bluebell School,] Gloucester Road, Kidsgrove, Stoke-on-Trent, Staffordshire, ST7 1EH. Tel: 01782 987 012. Email: nwoolliscroft@hopedale.org.uk''

+

''[https://www.bluebellschool.co.uk/ Bluebell School,] Gloucester Road, Kidsgrove, Stoke-on-Trent, Staffordshire, ST7 1EH. Tel: 01782 987 012. Email: nwoolliscroft@hopedale.org.uk''

 
 
−

''[https://excellencegirlsacademy.co.uk/ Excellence Girls Academy], Crowther Street, Stoke-on-Trent,  Staffordshire, ST4 2ER. Tel: 01782 390 807. Email: info@excellencegirlsacademy.co.uk''

+

''[https://excellencegirlsacademy.co.uk/ Excellence Girls Academy], Crowther Street, Stoke-on-Trent,  Staffordshire, ST4 2ER. Tel: 01782 390 807. Email: info@excellencegirlsacademy.co.uk''

 
 
−

''[https://jths.co.uk/ John Taylor High School – A Science and Leadership Academy], Dunstall Road, Barton-under-Needwood, Burton-on-Trent, Staffordshire, DE13 8AZ. Tel 01283 239 300 / 01283 881 077. Email: office@jths.co.uk''

+

''[https://jths.co.uk/ John Taylor High School – A Science and Leadership Academy], Dunstall Road, Barton-under-Needwood, Burton-on-Trent, Staffordshire, DE13 8AZ. Tel 01283 239 300 / 01283 881 077. Email: office@jths.co.uk''

 
 
−

''[http://www.northroadacademy.com/ North Road Academy], North Road, Corbridge, Stoke-on-Trent, Staffs, ST6 2BP. Tel: 01782 829 870. Email: info@northroadacademy.com''

+

''[http://www.northroadacademy.com/ North Road Academy], North Road, Corbridge, Stoke-on-Trent, Staffs, ST6 2BP. Tel: 01782 829 870. Email: info@northroadacademy.com''

 
 
−

''[https://www.nortoncaneshighschool.co.uk/ Norton Canes High School], Burntwood Road, Norton Canes, Cannock, Staffordshire, WS11 9SP. Tel: 01543 514 400 / 01543 514 425. Email: office@nortoncanes-high.staffs.sch.uk''

+

''[https://www.nortoncaneshighschool.co.uk/ Norton Canes High School], Burntwood Road, Norton Canes, Cannock, Staffordshire, WS11 9SP. Tel: 01543 514 400 / 01543 514 425. Email: office@nortoncanes-high.staffs.sch.uk''

 
 
−

''[https://www.suacademy.co.uk/ Staffordshire University Academy], Marston Road, Hednesford, Cannock, Staffprdshire, WS12 4JH. Tel: 01543 224 700. Email: info@suacademy.co.uk''

+

''[https://www.suacademy.co.uk/ Staffordshire University Academy], Marston Road, Hednesford, Cannock, Staffprdshire, WS12 4JH. Tel: 01543 224 700. Email: info@suacademy.co.uk''

 
 
−

''[http://www.steppingstones.uk.com/ Stepping Stones Tutoring and Examinations Centre], 75 Raymond Street, Hanley, Stoke-on-Trent, Staffs, ST1 4DP. Tel: 01782 499 430. Website looks old, so possibly worth trying to contact through their [https://www.facebook.com/SteppingStonesStoke/ Facebook page]''

+

''[http://www.steppingstones.uk.com/ Stepping Stones Tutoring and Examinations Centre], 75 Raymond Street, Hanley, Stoke-on-Trent, Staffs, ST1 4DP. Tel: 01782 499 430. Website looks old, so possibly worth trying to contact through their [https://www.facebook.com/SteppingStonesStoke/ Facebook page]''

 
 
−

''[http://waltonhallacademy.org.uk/ Walton Hall Academy], Stafford Road, Eccleshall, Stafford, Staffs, ST21 6JR. Tel: 01785 850 420. Email: office@waltonhall.shaw-education.org.uk''

+

''[http://waltonhallacademy.org.uk/ Walton Hall Academy], Stafford Road, Eccleshall, Stafford, Staffs, ST21 6JR. Tel: 01785 850 420. Email: office@waltonhall.shaw-education.org.uk''

 

<br />

 

<br />

 
 
 

==== '''Warwickshire''' ====

 

==== '''Warwickshire''' ====

−

No centres currently confirmed, but worth trying those listed below. (See also Coventry, above.)

+

No centres currently listed. (See also Coventry, above.)

 
 
 

<u>''AQA lists the following centres in Warwickshire for private candidates (unconfirmed)''</u>

 

<u>''AQA lists the following centres in Warwickshire for private candidates (unconfirmed)''</u>

 
 
−

''[https://www.witherslackgroup.co.uk/our-locations/our-schools/avon-park-school/ Avon Park School], St John's Avenue, Hilmorton, Rugby, Warwickshire, CV22 5HR. Tel: 01788 524 448. Email: avon-park@witherslackgroup.co.uk''

+

''[https://www.witherslackgroup.co.uk/our-locations/our-schools/avon-park-school/ Avon Park School], St John's Avenue, Hilmorton, Rugby, Warwickshire, CV22 5HR. Tel: 01788 524 448. Email: avon-park@witherslackgroup.co.uk''

 
 
−

''[https://kecnuneaton.ac.uk/ King Edward VI College], King Edward Road, Nuneaton, Warwickshire, CV11 4BE. Tel: 024 7632 8231. Email: enquiries@kecnuneaton.ac.uk''

+

''[https://kecnuneaton.ac.uk/ King Edward VI College], King Edward Road, Nuneaton, Warwickshire, CV11 4BE. Tel: 024 7632 8231. Email: enquiries@kecnuneaton.ac.uk''

 
 
−

''[https://twycrosshouseschool.org.uk/ Twycross House School], Twycross, Atherstone, Warwickshire, CV9 3PL. Tel: 01827 880 651. Email: enquiries@twycrosshouseschool.org.uk''<br />

+

''[https://twycrosshouseschool.org.uk/ Twycross House School], Twycross, Atherstone, Warwickshire, CV9 3PL. Tel: 01827 880 651. Email: enquiries@twycrosshouseschool.org.uk''<br />

 

===='''Worcestershire'''====

 

===='''Worcestershire'''====

 

'''[http://www.wsfc.ac.uk/ Worcester Sixth Form College]''' - Spetchley Road, '''Worcester''' WR5 2LU. Alison Finch, Exams Assistant: 01905 362624 or email exams@wsfc.ac.uk Edexcel,CIE, AQA and WJEC. Fees listed in private candidate info [https://www.wsfc.ac.uk//wp-content/uploads/2018/08/Private-Candidate-Information.pdf here]. (last updated in 2015) Accepts external candidates for summer and January exams, including language orals. Access Arrangements might be possible.

 

'''[http://www.wsfc.ac.uk/ Worcester Sixth Form College]''' - Spetchley Road, '''Worcester''' WR5 2LU. Alison Finch, Exams Assistant: 01905 362624 or email exams@wsfc.ac.uk Edexcel,CIE, AQA and WJEC. Fees listed in private candidate info [https://www.wsfc.ac.uk//wp-content/uploads/2018/08/Private-Candidate-Information.pdf here]. (last updated in 2015) Accepts external candidates for summer and January exams, including language orals. Access Arrangements might be possible.

Line 146:
Line 188:
 

<u>''AQA also lists the following centres in Worcestershire for private candidates (unconfirmed)''</u>

 

<u>''AQA also lists the following centres in Worcestershire for private candidates (unconfirmed)''</u>

 
 
−

''[http://www.bishopperowne.co.uk/ Bishop Perowne Church of England College], Merriman's Hill Road, '''Worcester''', WR3 8LE. Tel: 01905 746 800. Email: info@bishopperowne.co.uk (Exams officer is listed (July 2021) as Mrs a Tinson email ati@bishopperowne.co.uk)''

+

''[http://www.bishopperowne.co.uk/ Bishop Perowne Church of England College], Merriman's Hill Road, '''Worcester''', WR3 8LE. Tel: 01905 746 800. Email: info@bishopperowne.co.uk (Exams officer is listed (July 2021) as Mrs a Tinson email ati@bishopperowne.co.uk)''

 
+
 
+

''[https://www.kinverhigh.co.uk/ Kinver High School and Sixth Form], Enville Road, Kinver, '''Stourbridge''', West Midlands, DY7 6AA. Tel: 01384 686 801/ 01384 686 807. Email: office@kinverhigh.co.uk''

 
 
 

''[https://www.tenburyhighormistonacademy.co.uk/ Tenbury High Ormiston Academy,] Oldwood Road, '''Tenbury Wells''', Worcs, WR15 8XA. Tel: 01584 812 152. Email: admin@tenburyhigh.co.uk''

 

''[https://www.tenburyhighormistonacademy.co.uk/ Tenbury High Ormiston Academy,] Oldwood Road, '''Tenbury Wells''', Worcs, WR15 8XA. Tel: 01584 812 152. Email: admin@tenburyhigh.co.uk''

Line 164:
Line 208:
 

<u>''Centres that have accepted private candidates in the past''</u>

 

<u>''Centres that have accepted private candidates in the past''</u>

 
 
−

[https://www.derby-college.ac.uk/student-support/examination-information?highlight=WyJleHRlcm5hbCJd ''Derby College'']'' not accepting private candidates in September 2020.''

+

[https://www.derby-college.ac.uk/student-support/examination-information?highlight=WyJleHRlcm5hbCJd ''Derby College'']'' not accepting private candidates in September 2020.''

 
 
 

<u>''AQA also lists the following centres in Derbyshire for private candidates (unconfirmed)''</u>

 

<u>''AQA also lists the following centres in Derbyshire for private candidates (unconfirmed)''</u>

 
 
−

''[https://www.glossopdale.derbyshire.sch.uk/ Glossopdale School], Newshaw Lane, Hadfield, Glossop, Derbyshire, SK13 2DA. Tel: 01457 862 336. Email: info@glossopdale.school or exams email: exams@glossopdale.school''

+

''[https://www.glossopdale.derbyshire.sch.uk/ Glossopdale School], Newshaw Lane, Hadfield, Glossop, Derbyshire, SK13 2DA. Tel: 01457 862 336. Email: info@glossopdale.school or exams email: exams@glossopdale.school''

 
 
−

''[https://www.springwell.ttct.co.uk/ Springwell Community College], Middlecroft Road, Staveley, Chesterfield, Derbyshire, S43 3NQ. Tel: 01246 473 873. Email: enquiries@springwellcc.org Mrs K Harrison is the Exams Officer listed in July 2021.''

+

''[https://www.springwell.ttct.co.uk/ Springwell Community College], Middlecroft Road, Staveley, Chesterfield, Derbyshire, S43 3NQ. Tel: 01246 473 873. Email: enquiries@springwellcc.org Mrs K Harrison is the Exams Officer listed in July 2021.''

 
 
−

''The Meadows School, The Meadows, Beech Lane Doveholes, Buxton, Derbyshire, SK17 8DJ. (No current website found). Tel: 01298 814 000. "...small, independent day school owned by Country Care. It specialises in providing full-time education for pupils who are in the care of their local authorities and who live in residential accommodation provided by the company."''

+

''The Meadows School, The Meadows, Beech Lane Doveholes, Buxton, Derbyshire, SK17 8DJ. (No current website found). Tel: 01298 814 000. "...small, independent day school owned by Country Care. It specialises in providing full-time education for pupils who are in the care of their local authorities and who live in residential accommodation provided by the company."''

 
 
−

''[https://www.pingle.derbyshire.sch.uk/ The Pingle Academy, Coronation Street], Swadlincote, Derbyshire, DE11 0QA. Tel: 01283 216 837. General enquiries: office.pingle@deferrerstrust.com Examinations Manager email address was listed in 2021 as lshaw.pingle@deferrerstrust.com''

+

''[https://www.pingle.derbyshire.sch.uk/ The Pingle Academy, Coronation Street], Swadlincote, Derbyshire, DE11 0QA. Tel: 01283 216 837. General enquiries: office.pingle@deferrerstrust.com Examinations Manager email address was listed in 2021 as lshaw.pingle@deferrerstrust.com''

 
 
 

<br />

 

<br />

−

=== '''Leicestershire''' ===

+

=== '''Leicestershire''' ===

−
 
−
 
−
 
 

[https://alphatutorials.org/ '''Alpha Tutorials'''] - 308 Melton Road, '''Leicester''', LE4 7SL (Opposite the Rushey Mead Academy School). Tel: 0116 266 9800. Email: enquiries@alphatutorials.org Website states: "We take on external candidates for all GCSE & A level exams with all the major exam boards, but do not do any of the A-Level Practical's [sic]. Simply drop us an email or call us during our opening times and we will assist. Please note that our students get first priority for external exams."

 

[https://alphatutorials.org/ '''Alpha Tutorials'''] - 308 Melton Road, '''Leicester''', LE4 7SL (Opposite the Rushey Mead Academy School). Tel: 0116 266 9800. Email: enquiries@alphatutorials.org Website states: "We take on external candidates for all GCSE & A level exams with all the major exam boards, but do not do any of the A-Level Practical's [sic]. Simply drop us an email or call us during our opening times and we will assist. Please note that our students get first priority for external exams."

 
 
Line 186:
Line 227:
 
 
 

[http://www.wigstoncollege.org/about-us/ '''Wigston College'''] Station Road, '''Wigston, '''Leicestershire. LE18 2DS. Tel: 0116 288 1611''.'' General email: admin@wigstoncollege.org Contact Sindy Kaur, exam officer, on exams@wigstoncollege.org No language GCSE due to speaking element.

 

[http://www.wigstoncollege.org/about-us/ '''Wigston College'''] Station Road, '''Wigston, '''Leicestershire. LE18 2DS. Tel: 0116 288 1611''.'' General email: admin@wigstoncollege.org Contact Sindy Kaur, exam officer, on exams@wigstoncollege.org No language GCSE due to speaking element.

−
 
−
 
 
 
 

<u>''Centres that have accepted private candidates in the past''</u>

 

<u>''Centres that have accepted private candidates in the past''</u>

 
 
−

''[http://www.brookehousecollege.co.uk/ Brooke House College] 12 Leicester Rd, Market Harborough, LE16 7AU. Tel: 01858 462 452 Email: enquiries@brookehouse.com'' Accepted private candidates in the past, but supposedly stopped in 2019 when it was under review due to a new exams officer.

+

''[http://www.brookehousecollege.co.uk/ Brooke House College] 12 Leicester Rd, Market Harborough, LE16 7AU. Tel: 01858 462 452 Email: enquiries@brookehouse.com'' Accepted private candidates in the past, but supposedly stopped in 2019 when it was under review due to a new exams officer.

 
 
 

<u>''AQA also lists the following centres in Leicestershire for private candidates (unconfirmed)''</u>

 

<u>''AQA also lists the following centres in Leicestershire for private candidates (unconfirmed)''</u>

 
 
−

''[http://www.alaqsaschool.co.uk/ Al-Aqsa School], The Wayne Way, Leicester, LE5 4PP. Tel: 0116 276 0953. Email: admin@alaqsaschool.co.uk''

+

''[http://www.alaqsaschool.co.uk/ Al-Aqsa School], The Wayne Way, Leicester, LE5 4PP. Tel: 0116 276 0953. Email: admin@alaqsaschool.co.uk''

 
 
−

''Brooke House Day School, Croft Road, Cosby, Leicester, LE9 1SE. Tel: 0116 286 7372. (No current website found, so no further info).''

+

''Brooke House Day School, Croft Road, Cosby, Leicester, LE9 1SE. Tel: 0116 286 7372. (No current website found, so no further info).''

 
 
 

''[https://www.hinckleyacademy.co.uk/ Hinckley Academy and John Cleveland Sixth Form Centre], Butt Lane, Hinckley, LE10 1LE. Tel: 01455 632 183. Email: office:hajc.leics.sch.uk''

 

''[https://www.hinckleyacademy.co.uk/ Hinckley Academy and John Cleveland Sixth Form Centre], Butt Lane, Hinckley, LE10 1LE. Tel: 01455 632 183. Email: office:hajc.leics.sch.uk''

 
 
−

''[http://www.ivesheadschool.org/ Iveshead School], Forest Street, Shepshed, Loughborough, Leics, LE12 9DB. Tel: 01509 602 156. General email: info@ivesheadschool.org Exams email: exams@ivesheadschool.org''<br />

+

''[http://www.ivesheadschool.org/ Iveshead School], Forest Street, Shepshed, Loughborough, Leics, LE12 9DB. Tel: 01509 602 156. General email: info@ivesheadschool.org Exams email: exams@ivesheadschool.org''<br />

 
 
 

=== '''Lincolnshire''' ===

 

=== '''Lincolnshire''' ===

−

No centres currently confirmed, but worth checking the centres listed below.

+

No centres currently listed.

 
 
 

<u>''Centres that have accepted private candidates in the past''</u>

 

<u>''Centres that have accepted private candidates in the past''</u>

 
 
−

''[http://www.christs-hospital.lincs.sch.uk/ Lincoln Christ's Hospital School]Wragby Road, Lincoln LN2 4PN. Tel: 01522 881 144. Email: education@lchs.uk Independent school that was accepting external candidates in 2016.''

+

''[http://www.christs-hospital.lincs.sch.uk/ Lincoln Christ's Hospital School]Wragby Road, Lincoln LN2 4PN. Tel: 01522 881 144. Email: education@lchs.uk Independent school that was accepting external candidates in 2016.''

 
 
−

''[http://www.lincolnminsterschool.co.uk/ Lincoln Minster School] Upper Lindum St, Lincoln LN2 5RW. Tel: 01522 551 300. Email: communications@lincolnminsterschool.co.uk Independent school. Did not accept any new candidates in June 2020/21, but worth contacting for 2022. This is their [https://www.lincolnminsterschool.co.uk/an-education-for-life/about/external-exam-candidates/ private candidate page] :''

+

''[http://www.lincolnminsterschool.co.uk/ Lincoln Minster School] Upper Lindum St, Lincoln LN2 5RW. Tel: 01522 551 300. Email: communications@lincolnminsterschool.co.uk Independent school. Did not accept any new candidates in June 2020/21, but worth contacting for 2022. This is their [https://www.lincolnminsterschool.co.uk/an-education-for-life/about/external-exam-candidates/ private candidate page] :''

 
 
−

''[http://www.priorywitham.co.uk/ The Priory Witham Academy], De Wint Avenue, Lincoln, LN6 7DT. Tel: 01522 871 390 or Email: cbrown@prioryacademies.co.uk (General email: generalenquiries@priorywitham.co.uk )''

+

''[http://www.priorywitham.co.uk/ The Priory Witham Academy], De Wint Avenue, Lincoln, LN6 7DT. Tel: 01522 871 390 or Email: cbrown@prioryacademies.co.uk (General email: generalenquiries@priorywitham.co.uk )''

 
 
 

<u>''AQA also lists the following centres in Lincolnshire for private candidates (unconfirmed)''</u>

 

<u>''AQA also lists the following centres in Lincolnshire for private candidates (unconfirmed)''</u>

 
 
−

''[https://bridgehouseschool.co.uk/ Bridge House Independent School,] Bridge House, Grantham Road, Boston, Lincs, PE21 7NL. Tel: 01205 369 111. Email: info@bridgehouseschool.co.uk''

+

''[https://bridgehouseschool.co.uk/ Bridge House Independent School,] Bridge House, Grantham Road, Boston, Lincs, PE21 7NL. Tel: 01205 369 111. Email: info@bridgehouseschool.co.uk''

 
 
−

''[https://greenfields-cit.co.uk/ Greenfields Academy], Great North Road, Grantham, NG31 7US. Tel: 01476 574 112. Email: enquiries@greenfields-cit.co.uk (Denise Selby listed as Exams officer in July 2021)''

+

''[https://greenfields-cit.co.uk/ Greenfields Academy], Great North Road, Grantham, NG31 7US. Tel: 01476 574 112. Email: enquiries@greenfields-cit.co.uk (Denise Selby listed as Exams officer in July 2021)''

 
 
−

''[http://www.kshs.uk/site/default.asp Kesteven and Sleaford High School Selective Academy], Jermyn Street, Sleaford, Lincs, NG34 7RS. Tel: 01529 414 044. General email: enquiries@kshs.uk (Exams Officer listed in July 2021 is Sarah Ross Email: sarah.ross@kshs.uk)''

+

''[http://www.kshs.uk/site/default.asp Kesteven and Sleaford High School Selective Academy], Jermyn Street, Sleaford, Lincs, NG34 7RS. Tel: 01529 414 044. General email: enquiries@kshs.uk (Exams Officer listed in July 2021 is Sarah Ross Email: sarah.ross@kshs.uk)''

 
 
−

''[https://www.kingedwardacademy.co.uk/ King Edward VI Academy], West End, Spilsby, Lincs, PE23 5EW. Tel: 01790 753 260. Email: office@kingedwardacademy.co.uk''

+

''[https://www.kingedwardacademy.co.uk/ King Edward VI Academy], West End, Spilsby, Lincs, PE23 5EW. Tel: 01790 753 260. Email: office@kingedwardacademy.co.uk''

 
 
−

''[https://www.lincolncastleacademy.co.uk/wordpress/ Lincoln Castle Academy], Riseholme Road, Lincoln, LN1 3SP. Tel: 01522 529 203. Email: enquiries@lincolncastleacademy.co.uk (Mr J Aram listed as temporary Exams Officer in July 2021)''

+

''[https://www.lincolncastleacademy.co.uk/wordpress/ Lincoln Castle Academy], Riseholme Road, Lincoln, LN1 3SP. Tel: 01522 529 203. Email: enquiries@lincolncastleacademy.co.uk (Mr J Aram listed as temporary Exams Officer in July 2021)''

 
 
−

''[https://www.christs-hospital.lincs.sch.uk/ Lincoln Christ's Hospital School], Wragby Road, Lincoln, LN2 4PN. Tel: 01522-881 144. [https://www.christs-hospital.lincs.sch.uk/contact-us/exams-external-candidates Private candidates info here] "Here at Lincoln Christ's Hospital School, we take in private candidates to sit either GCSE,GCE or university entry exams for Oxford, Cambridge etc. If you are a private candidate and would like to sit one of the above exams, please contact our exams officer: exams-officer@lchs.uk or call '''01522 881144''' Once you get in contact, our exams officer will discuss the charges that the school will make to cover costs."''

+

''[https://www.christs-hospital.lincs.sch.uk/ Lincoln Christ's Hospital School], Wragby Road, Lincoln, LN2 4PN. Tel: 01522-881 144. [https://www.christs-hospital.lincs.sch.uk/contact-us/exams-external-candidates Private candidates info here] "Here at Lincoln Christ's Hospital School, we take in private candidates to sit either GCSE,GCE or university entry exams for Oxford, Cambridge etc. If you are a private candidate and would like to sit one of the above exams, please contact our exams officer: exams-officer@lchs.uk or call '''01522 881144''' Once you get in contact, our exams officer will discuss the charges that the school will make to cover costs."''

 
 
−

''[https://www.lincolnminsterschool.co.uk/ Lincoln Minster School,] The Prior Building, Upper Lindum Street, Lincoln, LN2 5RW. Tel: 01522 551 300. Email: communications@lincolnminsterschool.co.uk''

+

''[https://www.lincolnminsterschool.co.uk/ Lincoln Minster School,] The Prior Building, Upper Lindum Street, Lincoln, LN2 5RW. Tel: 01522 551 300. Email: communications@lincolnminsterschool.co.uk''

 
 
−

''[http://www.st-georges-academy.org/ St George's Academy,] Westholme, Westgate, Sleaford, Lincs, NG34 7PP. Tel: 01529 301 196. Email: stga@st-georges-academy.org''

+

''[http://www.st-georges-academy.org/ St George's Academy,] Westholme, Westgate, Sleaford, Lincs, NG34 7PP. Tel: 01529 301 196. Email: stga@st-georges-academy.org''

 
 
−

''[https://www.saintjamesschool.co.uk/ St James' School], 22 Bargate, Grimsby, Lincolnshire, DN34 4SY. Tel: 01472 503 275. Email: enquiries@saintjamesschool.co.uk''

+

''[https://www.saintjamesschool.co.uk/ St James' School], 22 Bargate, Grimsby, Lincolnshire, DN34 4SY. Tel: 01472 503 275. Email: enquiries@saintjamesschool.co.uk''

 
 
−

''[https://www.skegnessgrammar.co.uk/ The Skegness Grammar School], Vernon Road, Skegness, Lincs, PE25 2QS. Tel: 01754 610 000/896 846. Email: enquiries@skegnessgrammar.co.uk''

+

''[https://www.skegnessgrammar.co.uk/ The Skegness Grammar School], Vernon Road, Skegness, Lincs, PE25 2QS. Tel: 01754 610 000/896 846. Email: enquiries@skegnessgrammar.co.uk''

 
 
−

''[http://www.stickney.lincs.sch.uk/ William Lovell Church of England Academy,] Main Road, Stickney, Boston, Lincs, PE22 8AA. Tel: 01205 480 352. Email: william.lovell@stickney.lincs.sch.uk''

+

''[http://www.stickney.lincs.sch.uk/ William Lovell Church of England Academy,] Main Road, Stickney, Boston, Lincs, PE22 8AA. Tel: 01205 480 352. Email: william.lovell@stickney.lincs.sch.uk''

 
 
 

<br />

 

<br />

Line 243:
Line 282:
 

[https://www.bauhaus-education.co.uk/ '''Bauhaus Educational Services Ltd'''] 4 Notre Dame Mews, '''Northampton''', NN1 2BG. Tel: 01604 434082. General email: office@bauhaus-education.co.uk Exams officer email exams.officer@bauhaus-education.co.uk Edexcel GCSE, IGCSE, A-level and EPQ to private candidates.

 

[https://www.bauhaus-education.co.uk/ '''Bauhaus Educational Services Ltd'''] 4 Notre Dame Mews, '''Northampton''', NN1 2BG. Tel: 01604 434082. General email: office@bauhaus-education.co.uk Exams officer email exams.officer@bauhaus-education.co.uk Edexcel GCSE, IGCSE, A-level and EPQ to private candidates.

 
 
−

[http://www.bosworthcollege.com/ '''Bosworth Independent College'''] Barrack Road, '''Northampton''', NN2 6AF. [https://bosworthcollege.com/exams-private-candidate/ Private candidates page here]. Tel: 01604 239995 Email: info@bosworthcollege.com GCSE, IGCSE (Edexcel only), AS and A-level exams with all exam boards apart from Cambridge (CIE). Offers pre-exam visits and mocks (for additional fee; held in February).

+

[http://www.bosworthcollege.com/ '''Bosworth Independent College'''] Barrack Road, '''Northampton''', NN2 6AF. [https://bosworthcollege.com/exams-private-candidate/ Private candidates page here]. Tel: 01604 239995 Email: info@bosworthcollege.com GCSE, IGCSE (Edexcel only), AS and A-level exams with all exam boards apart from Cambridge (CIE). Offers pre-exam visits and mocks (for additional fee; held in February).

−
 
−

Has taken private candidates for IGCSE French and IGCSE Spanish (extra fees apply due to speaking component and invigilation). From 2021, Bosworth will also take private candidates for A Level sciences (the practical component to be taken in Birmingham over 4 Saturdays and the written papers to be taken in Northampton).

 
−
 
−

Fees are: exam board fees + £60 admin (capped at £200 per student, per sitting), apart from exams with a speaking or practical component. This centre will also accommodate invigilated mock exams (parent or student must provide their own exam papers and arrange for them to be marked - the school will not mark these mocks. The costs for mocks are £30 per subject + £10 per each additional subject)

 
−
 
−

The school is split-site and the exam hall that is used for the majority of the exams is on St George's Avenue NN2 6JA. Exams officer is Alison Barnes.

 
 
 
 

<u>''AQA also lists the following centres in Northamptonshire for private candidates (unconfirmed)''</u>

 

<u>''AQA also lists the following centres in Northamptonshire for private candidates (unconfirmed)''</u>

 
 
−

[https://www.rushden-academy.net/ Rushden Academy], Hayway, Rushden, Northants, NN10 6AG. Tel: 01933 350 391. Email: info@rushden-academy.net

+

[https://www.rushden-academy.net/ Rushden Academy], Hayway, Rushden, Northants, NN10 6AG. Tel: 01933 350 391. Email: info@rushden-academy.net

 
 
−

[https://ontrackeducation.com/schools/silverstone On Track Education], Silverstone Pits Farm, Kinglsey Road, Silverstone, Towcester, NN12 8UB. Tel: 01525 864 961. Email: silverstoneoffice@ontrackeducation.com

+

[https://ontrackeducation.com/schools/silverstone On Track Education], Silverstone Pits Farm, Kinglsey Road, Silverstone, Towcester, NN12 8UB. Tel: 01525 864 961. Email: silverstoneoffice@ontrackeducation.com

 
 
 

<br />

 

<br />

Line 262:
Line 295:
 

[http://www.queenelizabeths-ac.org.uk/ '''Queen Elizabeth's Academ'''y] 150 Chesterfield Road, '''South Mansfield,''' Nottinghamshire, NG19 7AP. Tel: 01623 623559. Email: info@queenelizabeths-ac.org.uk

 

[http://www.queenelizabeths-ac.org.uk/ '''Queen Elizabeth's Academ'''y] 150 Chesterfield Road, '''South Mansfield,''' Nottinghamshire, NG19 7AP. Tel: 01623 623559. Email: info@queenelizabeths-ac.org.uk

 
 
−

'''[https://www.wsnl.co.uk/ Worksop College]''' Cuthbert's Avenue, Worksop, Nottinghamshire, S80 3AP. Tel: 01909 537100. General email: ranbyadmissions@wsnl.co.uk (Examinations officer contact listed in July 2021 as Sallie Wan, email: s.wan@wsnl.co.uk)

+

'''[https://www.wsnl.co.uk/ Worksop College]''' Cuthbert's Avenue, Worksop, Nottinghamshire, S80 3AP. Tel: 01909 537100. General email: ranbyadmissions@wsnl.co.uk (Examinations officer contact listed in July 2021 as Sallie Wan, email: s.wan@wsnl.co.uk)

 
 
 

<u>''AQA also lists the following centres in Nottinghamshire for private candidates (unconfirmed)''</u>

 

<u>''AQA also lists the following centres in Nottinghamshire for private candidates (unconfirmed)''</u>

 
 
−

''[https://www.chilwellschool.co.uk/ Chilwell School, Queens Road West], Chilwell, Beeston, Nottingham, NG9 5AL. Tel: 0115 925 2698. Email: office@chilwellschool.co.uk''

+

''[https://www.chilwellschool.co.uk/ Chilwell School, Queens Road West], Chilwell, Beeston, Nottingham, NG9 5AL. Tel: 0115 925 2698. Email: office@chilwellschool.co.uk''

 
 
−

''[http://www.jamiaalhudaa.com/ Jamia Al-Hudaa Residential College For Girls,] Berkeley Avenue, Mapperley Park, Nottingham, NG3 5TT. Tel: 0115 969 0800. Email: admin@jamiaalhudaa.com''

+

''[http://www.jamiaalhudaa.com/ Jamia Al-Hudaa Residential College For Girls,] Berkeley Avenue, Mapperley Park, Nottingham, NG3 5TT. Tel: 0115 969 0800. Email: admin@jamiaalhudaa.com''

 
 
−

''[https://www.nottinghamcollege.ac.uk/ Nottingham College], High Road, Chilwell, Nottingham, NG9 4AH. Tel: 0115 910 0100. Email: enquiries@nottinghamcollege.ac.uk''

+

''[https://www.nottinghamcollege.ac.uk/ Nottingham College], High Road, Chilwell, Nottingham, NG9 4AH. Tel: 0115 910 0100. Email: enquiries@nottinghamcollege.ac.uk''

 
 
−

''[https://www.newarkacademy.co.uk/ The Newark Academy], London Road, New Balderton, Newark, Notts, NG24 3AL. Tel: 01636 615 013. Email:'' office@newarkacademy.co.uk

+

''[https://www.newarkacademy.co.uk/ The Newark Academy], London Road, New Balderton, Newark, Notts, NG24 3AL. Tel: 01636 615 013. Email:'' office@newarkacademy.co.uk

 
 
 
 
---
Revision as of 13:11, 24 July 2021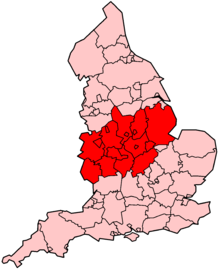 These exam centres have either taken private candidates in the past, have indicated that they would consider it, or are on an exam board list as a possible centre, but are yet to be confirmed. Please feel free to add or edit information - we rely on the home-ed community to keep this up to date. You will need to create a Wikia account first.
West Midlands region
West Midlands (county)
(Birmingham, Coventry, Dudley, Sandwell, Solihull, Walsall, Wolverhampton).

Birmingham
Academic Enrichment Centre- Hall Green, Birmingham B28 8LF. Private Tuition and Examination Centre for GCSE, IGCSE, O Level and A Levels. AQA, OCR, WJEC, CIE, Edexcel, plus Cambridge Pre-U. GCSE and A-level science practicals and Cambridge Biology, Chemistry and Physics practicals. Language Oral Examinations. Functional Skills. Examination Officer: Gill Hesketh Tel: 0121 7779444.
Sanskrit IGCSE £150, Tamil O level £160 (21/01/2021)
Birchfield Independent Girls School, 30 Beacon Hill, Aston, B6 6JU. Tel: 0121 327 7707. Website mentions external candidates here. Email exams officer: nafeesa.ashiq@bigs.bham.sch.uk
Blenducate Learning Centre. St Peter's Urban Village Trust,Burrows Building, Bridge Road,Saltley, Birmingham, B8 3TE. Examination Officer: Mr. A. Akram. Tel: 0121 7162637 Private independent training and examination provider. AQA, Edexcel and OCR.Email: info@blenducate.com. Registered for adult training course with TQUK, including Teacher Training, TESOL, Business, Childcare.
EMST Tuition and Exam Centre (English Maths Science Tuition and Examinations Centre). From the website, they appear to have 4 centres in Sparkhill, Handsworth, Oldbury and Stechford. Tel: 0121 771 1298. Email: info@englishandmaths.com Private exam centre. Edexcel, AQA, OCR. GCSEs, IGCSEs, A levels, foreign language speaking assessments, on-screen Functional Skills testing, and A-level science practicals. Access arrangements might be possible. Prices £200 for a 2-paper written-only IGCSE. There is an exam application form on their website. Have not had any feedback from home educators yet.
Flexible Learning Centre, 23 All Saints Road, Hockley, Birmingham, B18 5QB. Tel: 0121 554 7918. For all exam enquiries email info@flexiblelearning.org.uk and type EXAM in the subject box before sending Exam page. Examination Officer : Mr Emmanuel Ekembe.
Kimichi school Eastbourne House, 111 Yardley Road, Acocks Green, Birmingham, B27 6LL. Tel: 0121 679 5298. Email: hello@kimichischool.co.uk They are a very small school so exam rooms will be super quiet and relaxed. Their "exams responsibilities" PDF from 2018 states that "The centre accepts limited entries from private candidates."
ME school of excellence and examination centre , Balsall Heath, Birmingham. Tel: 0121 446 4902. Email: meschool123@gmail.com Private examination and tuition centre. Edexcel, WJEC, AQA and OCR examination boards. Small school, so quiet and cosy. 
Birmingham City Council's Elective Home Education Unit may also be able to provide details of local exam centres. 0121 464 7215. home.education@birmingham.gov.uk 
AQA also lists the following centres in Birmingham for private candidates (unconfirmed)
Al-Burhan Grammar School, Spring Road Centre, 258 Spring Road, Tyseley, Birmingham, B11 3DW. Tel: 0121 440 5454. Registered for AQA, Edexcel, OCR and Cambridge exams. Private candidates page here. " Further info about entries here, but page looks very out-of-date. Email: exams@alburhan.org.uk
A-Team Academy, 1772 Coventry Road, Yardley, Birmingham, B26 1BP. Tel: 0121 517 0110. Email: Provided CAGs in 2020. Registered for AQA, OCR, Pearson Edexcel, WJEC and Cambridge. "If you are a private candidate or a student looking to gather evidence through this route then complete the Examination Form on our website and send across your details and which subject/specification you wish to register for and our Exams Officer will respond back to you accordingly. " Looks like the centre can facilitate A level Science practicals and possibly coursework components for some subjects, but this might only be for their own students.
Birmingham Independent College, Albert Hall, Witton Road, Birmingham, B6 5NU. Tel: 0121 507 0904. Email: info@bicollege.org
Bishop Vesey's Grammar School, Lichfield Road, Sutton Coldfield, West Midlands, B74 2NH. Tel: 0121 250 5400. No email address given. Use contact form on home page.
City United Academy, Warwick House, 10 Edward Street, Birmingham, B1 2RX. Tel: 0121 328 0547. No website found.
Dame Elizabeth Cadbury School, Woodbrooke Road, Bournville, Birmingham, B30 1UL. Tel: 0121 464 4040. Email: enquiry@decschool.co.uk
Darul Uloom Islamic High School, 521-527 Coventry Road, Small Heath, Birmingham, B10 0LL. Tel: 0121 688 6507. Email: contact@darululoom.org.uk
Eden Boys' School, 150 Wellhead Lane, Perry Barr, Birmingham, B42 2SY. Tel: 0121 657 7070. Email: info@ebbham.staracademies.org
English Maths Science Tuition & Education Centre, 40 Showell Green Lane, Sparkhill, Birmingham,  B11 4JP. Tel: 0121 771 1298. Email: info@englishandmaths.com GCSEs, IGCSEs and A levels. According to website can facilitate practicals for A level sciences. Registered for AQA, Edexcel and OCR. Exam booking info here
Green Oak Academy, 11-15 Woodstock Road, Moseley, Birmingham, B13 9BB. Tel: 0121 449 6690. Email: info@greenoak.bham.sch.uk
Hodge Hill Girls' School, Bromford Road, Hodge Hill, Birmingham, B36 8EY. Tel: 0121 464 3094. Email: enquiry@hodgehgs.bham.sch.uk
John Willmott School, Reddicap Heath Road, Sutton Coldfield, West Midlands, B75 7DY. Tel: 0121 378 1946. Email: enquiry@jws.bham.sch.uk
Oscott Manor School, Old Oscott Hill, Kingstanding, Birmingham, B44 9SP. Tel: 0121 360 8222. Email: enquiry@oscottmanor.bham.sch.uk
Waverley School, Yardley Green Road, Bordesley Green, Birmingham, B9 5QA. Tel: 0121 566 6600. Email: enquiry@waverley.bham.sch.uk

Coventry
Tutors and Exams Central Hall, Warwick Lane, Coventry, CV1 2HA. (Also in Bolton, Wimbledon and Doncaster). Dedicated exam centre for external candidates with experience of supporting home-educated students. Languages, ICT, Computer Science etc. Most exam boards. Has a dedicated science laboratory based in Birmingham able to deliver A level science practical's all year round and access to another science laboratory located in a London school for science practical's outside term time. Access Arrangements. 10 minute walk from Coventry train station and Pool Meadow bus station and less than 5 minutes walk from the city centre and city car parks. Telephone 024 76221008. 
AQA also lists the following centres in Coventry for private candidates (unconfirmed)
Bablake School, Coundon Road, Coventry, CV1 4AU. Tel: 024 7627 1200
Shaftesbury Young People, The Keresley Centre, Bennetts Road North, Keresley End, Coventry, CV7 8LA. Tel: 024 7633 8583
Dudley
Halesowen CollegeWhittingham Road, Halesowen, B63 3NA. Tel: 0121 602 7777.Email: info@halesowen.ac.uk
AQA lists the following centre in Dudley for private candidates (unconfirmed)
Sutton School, Scotts Green Close, Russells Hall Estate, Dudley, West Midlands, DY1 2DU. Tel: 01384 818 670. Email: info@sutton.dudley.sch.uk
Sandwell [Details to be checked]
Sandwell Valley School 150 Birmingham Road, West Bromwich, ​B70 6QT. Tel: 0121 679 7522 jhall@sandwellcct.org.uk (email address not checked)
Perryfields AcademyOldacre Rd, Oldbury, B68 0RG. Tel: 0121 421 7979 Email:admin@perrys.org.uk
AQA list the following centre in Sandwell for private candidates (unconfirmed)
Seehra Tutorial College, 12 Cemetery Road, Smethwick, Warley, B67 6BQ. Tel: 0121 558 0220. No website found.
The British Muslim School, Lodge Road, West Bromwich, West Midlands, B70 8NX. Tel: 0121 516 2264 / 2265. Boys' school.

Solihull
No confirmed exam centres currently listed.

Walsall
No confirmed exam centres currently listed.

Wolverhampton
No confirmed exam centres currently listed.
AQA lists the following centre in Wolverhampton for private candidates (unconfirmed)
Highfields School, Boundary Way, Penn, Wolverhampton, WV4 4NT. Tel: 01902 556 530. Email: enquiries@hswv.co.uk
St Edmund's Catholic Academy, Compton Park, Compton Road West, Wolverhampton, West Midlands, WV3 9DU. Tel: 01902 558 888. Email: enquiries@stedmunds.org Private candidates are mentioned in their 2021 exam centre policy, so they are worth contacting.
The Royal Wolverhampton School, Penn Road, Wolverhampton, WV3 0EG. Tel: 01902 341 230. Email: info@theroyal.school

Hereford
No confirmed centres currently listed.
Centres that have accepted private candidates in the past
The Hereford Academy Marlbrook Road, Hereford, HR2 7NG. Tel: 01432 373570. Email: admin@theherefordacademy.org.uk A school and sixth form which takes private candidates, described as 'Excellent' by a home educator. (No longer accepting private candidates as of January 2019).
AQA also lists the following centres in Hereford for private candidates (unconfirmed)
Hereford Sixth Form College, Folly Lane, Hereford, HR1 1LU. Tel: 01432 355166. Email: sixth-form@hereford.ac.uk
Weobley High School, Burton Wood, Weobley, Hereford, HR4 8ST. Tel: 01544 318 159. Email: admin@weobleyhigh.hereford.sch.uk
Whitecross Hereford High School & Specialist Sports College, Three Elms Road, Hereford, HR4 0RN. Tel: 01432 376 080. Email: reception@whitecross.hereford.sch.uk
Shropshire
The Community College - Bishop's Castle, Shropshire, SY9 5AY. CIE and Edexcel exam centre (may do other boards too). Contact Shona Glover, Examinations Officer on 01588 63825. Was unable to support teacher assessed grades, but able to accommodate limited number of students for autumn series in 2020.
William Brookes Farley Road, Much Wenlock, TF13 6NB. Tel: 01952 728 900. General email: info@williambrookes.com
Centres that have accepted private candidates in the past
TMBSS Sundorne Education Centre, 218 Sundorne Road, Sundorne, SY1 4RG. Tel: 01743 368189​​​. Email: admin@tmbss-shropshire.org.uk (local authority alternative provision centre). Wasn't accepting private candidates, but has in the past.
Wrekin College, Wellington, Shropshire, TF1 3BH. Tel: 01952 265 600. Email: info@wrekincollege.com Contact Judith Sammons 01952 265663 or email jsammons@wrekincollege.com (doesn't do Cambridge board). No private candidates due to teacher assessed grading; not clear if they will restart.
Marches School Morda Road, Oswestry, SY11 2AR. Tel: 01691 664400. Email: marchesadmin@mmat.org.uk
Oswestry School Upper Brook Street, Oswestry, Shropshire. SY11 2TL Tel: 01691 655711. Examinations Officer (July 2021):Laura Jones. Email: laura.joones@oswestryschool.com
AQA also lists the following centres in Shropshire for private candidates (unconfirmed)
Holy Trinity Academy, Teece Drive, Priorslee, Telford, Shropshire, TF2 9SQ. Tel: 01952 386 100. Email: enquiries@holytrinity.academy (Mrs C Nickless listed as Exams Officer in July 2021)
Kickstart Academy, c/o TCAT, Haybridge Road, Wellington, Telford, Shropshire, TF1 2NP. Tel: 01952 642 541. (Pupil Referral Unit).
Shrewsbury High School GDST, 32 Town Walls, Shrewsbury, SY1 1TN. Tel: 01743 362 872. Email: enquiries@shr.gdst.net
The Thomas Adams School, Lowe Hill, Wem, Shrewsbury, SY4 5UB. Tel: 01939 237 000. Email: enquiries@thomasadams.net Miss R Kinnon listed as the Exams Officer in July 2021)
Thomas Telford School, Old Park, Telford, Shropshire, TF3 4NW. Tel: 01952 200 000. Email: info@ttsonline.net
Woodlands School, Tilley Green, Wem, Shrewsbury, SY4 5PJ. Tel: 01939 232 372. Email:hello@woodlands.school

Staffordshire
No confirmed centres currently listed.
AQA lists the following centres in Staffordshire for private candidates (unconfirmed)
Biddulph High School, Conway Road, Knypersley, Stoke-on-Trent, Staffordshire, ST8 7AR. Tel: 01782 523 977 / 01782 521 826. Email: office@bwh.staffs.sch.uk
Blessed William Howard Catholic High School, Rowley Avenue, Newport Road, Stafford, ST17 9AB. Tel: 01785 244 236. Email: sbm@bwh.staffs.sch.uk
Bluebell School, Gloucester Road, Kidsgrove, Stoke-on-Trent, Staffordshire, ST7 1EH. Tel: 01782 987 012. Email: nwoolliscroft@hopedale.org.uk
Excellence Girls Academy, Crowther Street, Stoke-on-Trent,  Staffordshire, ST4 2ER. Tel: 01782 390 807. Email: info@excellencegirlsacademy.co.uk
John Taylor High School – A Science and Leadership Academy, Dunstall Road, Barton-under-Needwood, Burton-on-Trent, Staffordshire, DE13 8AZ. Tel 01283 239 300 / 01283 881 077. Email: office@jths.co.uk
North Road Academy, North Road, Corbridge, Stoke-on-Trent, Staffs, ST6 2BP. Tel: 01782 829 870. Email: info@northroadacademy.com
Norton Canes High School, Burntwood Road, Norton Canes, Cannock, Staffordshire, WS11 9SP. Tel: 01543 514 400 / 01543 514 425. Email: office@nortoncanes-high.staffs.sch.uk
Staffordshire University Academy, Marston Road, Hednesford, Cannock, Staffprdshire, WS12 4JH. Tel: 01543 224 700. Email: info@suacademy.co.uk
Stepping Stones Tutoring and Examinations Centre, 75 Raymond Street, Hanley, Stoke-on-Trent, Staffs, ST1 4DP. Tel: 01782 499 430. Website looks old, so possibly worth trying to contact through their Facebook page
Walton Hall Academy, Stafford Road, Eccleshall, Stafford, Staffs, ST21 6JR. Tel: 01785 850 420. Email: office@waltonhall.shaw-education.org.uk

Warwickshire
No confirmed centres currently listed. (See also Coventry, above.)
AQA lists the following centres in Warwickshire for private candidates (unconfirmed)
Avon Park School, St John's Avenue, Hilmorton, Rugby, Warwickshire, CV22 5HR. Tel: 01788 524 448. Email: avon-park@witherslackgroup.co.uk
King Edward VI College, King Edward Road, Nuneaton, Warwickshire, CV11 4BE. Tel: 024 7632 8231. Email: enquiries@kecnuneaton.ac.uk
Twycross House School, Twycross, Atherstone, Warwickshire, CV9 3PL. Tel: 01827 880 651. Email: enquiries@twycrosshouseschool.org.uk

Worcestershire
Worcester Sixth Form College - Spetchley Road, Worcester WR5 2LU. Alison Finch, Exams Assistant: 01905 362624 or email exams@wsfc.ac.uk Edexcel,CIE, AQA and WJEC. Fees listed in private candidate info here. (last updated in 2015) Accepts external candidates for summer and January exams, including language orals. Access Arrangements might be possible.
AQA also lists the following centres in Worcestershire for private candidates (unconfirmed)
Bishop Perowne Church of England College, Merriman's Hill Road, Worcester, WR3 8LE. Tel: 01905 746 800. Email: info@bishopperowne.co.uk (Exams officer is listed (July 2021) as Mrs a Tinson email ati@bishopperowne.co.uk)
Kinver High School and Sixth Form, Enville Road, Kinver, Stourbridge, West Midlands, DY7 6AA. Tel: 01384 686 801/ 01384 686 807. Email: office@kinverhigh.co.uk
Tenbury High Ormiston Academy, Oldwood Road, Tenbury Wells, Worcs, WR15 8XA. Tel: 01584 812 152. Email: admin@tenburyhigh.co.uk
The Elgar School of Music, 16-20 Deansway, Worcester, WR1 2ES. Tel: 01905 28613. Email: enquiries@elgarschoolofmusic.org.uk
The Lacon Childe School, Love Lane, Cleobury Mortimer, Kidderminster, DY14 8PE. Tel: 01299 270 312. Email: admin@laconchildeschool.co.uk (Exams officer listed 2020/21 is Mrs C Marsden-Smedley email: claudia.marsdensmed@laconchildeschool.co.uk)
East Midlands region
(Derbyshire, Leicestershire, Lincolnshire, Northamptonshire, Nottinghamshire and Rutland).

Derbyshire
Queen Elizabeth's Grammar School Ashbourne Academy, The Green Road, Ashbourne, Derbyshire, DE6 1EP. Tel: 01335 343 685 Ext. 1753. General email: enquiries@queenelizabeths.derbyshire.sch.uk Have previously said they accept external candidates only for those living within the catchment area, and for only the exact syllabuses they are doing themselves. May accept private candidates for practicals/ controlled assessments, with the agreement of a teacher at the school.
Centres that have accepted private candidates in the past
Derby College (were not accepting private candidates in September 2020).
AQA also lists the following centres in Derbyshire for private candidates (unconfirmed)
Glossopdale School, Newshaw Lane, Hadfield, Glossop, Derbyshire, SK13 2DA. Tel: 01457 862 336. Email: info@glossopdale.school or exams email: exams@glossopdale.school
Springwell Community College, Middlecroft Road, Staveley, Chesterfield, Derbyshire, S43 3NQ. Tel: 01246 473 873. Email: enquiries@springwellcc.org Mrs K Harrison is the Exams Officer listed in July 2021.
The Meadows School, The Meadows, Beech Lane Doveholes, Buxton, Derbyshire, SK17 8DJ. (No current website found). Tel: 01298 814 000. "...small, independent day school owned by Country Care. It specialises in providing full-time education for pupils who are in the care of their local authorities and who live in residential accommodation provided by the company."
The Pingle Academy, Coronation Street, Swadlincote, Derbyshire, DE11 0QA. Tel: 01283 216 837. General enquiries: office.pingle@deferrerstrust.com Examinations Manager email address was listed in 2021 as lshaw.pingle@deferrerstrust.com
Leicestershire
Alpha Tutorials - 308 Melton Road, Leicester, LE4 7SL (Opposite the Rushey Mead Academy School). Tel: 0116 266 9800. Email: enquiries@alphatutorials.org Website states: "We take on external candidates for all GCSE & A level exams with all the major exam boards, but do not do any of the A-Level Practical's [sic]. Simply drop us an email or call us during our opening times and we will assist. Please note that our students get first priority for external exams."
Leicester Grammar School, London Road, Great Glen, LE8 9FL. Tel: 0116 259 1900 Email: examsoffice@leicestergrammar.org.uk.  Independent School and registered centre for AQA, CIE, Edexcel, OCR, WJEC/Eduqas. Accepted external candidates for GCSE/IGCSE and A-level at the discretion of the Head of Centre. No Access Arrangements. No NEA (no coursework/practical exams and no endorsements unless carried forward from a previous series) but may be able to accept candidates for AQA Modern Foreign Languages (French, German, Spanish) and CIE IGCSE Italian.
Wigston College Station Road, Wigston, Leicestershire. LE18 2DS. Tel: 0116 288 1611. General email: admin@wigstoncollege.org Contact Sindy Kaur, exam officer, on exams@wigstoncollege.org No language GCSE due to speaking element.
Centres that have accepted private candidates in the past
Brooke House College 12 Leicester Rd, Market Harborough, LE16 7AU. Tel: 01858 462 452 Email: enquiries@brookehouse.com Accepted private candidates in the past, but supposedly stopped in 2019 when it was under review due to a new exams officer.
AQA also lists the following centres in Leicestershire for private candidates (unconfirmed)
Al-Aqsa School, The Wayne Way, Leicester, LE5 4PP. Tel: 0116 276 0953. Email: admin@alaqsaschool.co.uk
Brooke House Day School, Croft Road, Cosby, Leicester, LE9 1SE. Tel: 0116 286 7372. (No current website found, so no further info).
Hinckley Academy and John Cleveland Sixth Form Centre, Butt Lane, Hinckley, LE10 1LE. Tel: 01455 632 183. Email: office:hajc.leics.sch.uk
Iveshead School, Forest Street, Shepshed, Loughborough, Leics, LE12 9DB. Tel: 01509 602 156. General email: info@ivesheadschool.org Exams email: exams@ivesheadschool.org

Lincolnshire
No confirmed centres currently listed.
Centres that have accepted private candidates in the past
Lincoln Christ's Hospital SchoolWragby Road, Lincoln LN2 4PN. Tel: 01522 881 144. Email: education@lchs.uk Independent school that was accepting external candidates in 2016.
Lincoln Minster School Upper Lindum St, Lincoln LN2 5RW. Tel: 01522 551 300. Email: communications@lincolnminsterschool.co.uk Independent school. Did not accept any new candidates in June 2020/21, but worth contacting for 2022. This is their private candidate page :
The Priory Witham Academy, De Wint Avenue, Lincoln, LN6 7DT. Tel: 01522 871 390 or Email: cbrown@prioryacademies.co.uk (General email: generalenquiries@priorywitham.co.uk )
AQA also lists the following centres in Lincolnshire for private candidates (unconfirmed)
Bridge House Independent School, Bridge House, Grantham Road, Boston, Lincs, PE21 7NL. Tel: 01205 369 111. Email: info@bridgehouseschool.co.uk
Greenfields Academy, Great North Road, Grantham, NG31 7US. Tel: 01476 574 112. Email: enquiries@greenfields-cit.co.uk (Denise Selby listed as Exams officer in July 2021)
Kesteven and Sleaford High School Selective Academy, Jermyn Street, Sleaford, Lincs, NG34 7RS. Tel: 01529 414 044. General email: enquiries@kshs.uk (Exams Officer listed in July 2021 is Sarah Ross Email: sarah.ross@kshs.uk)
King Edward VI Academy, West End, Spilsby, Lincs, PE23 5EW. Tel: 01790 753 260. Email: office@kingedwardacademy.co.uk
Lincoln Castle Academy, Riseholme Road, Lincoln, LN1 3SP. Tel: 01522 529 203. Email: enquiries@lincolncastleacademy.co.uk (Mr J Aram listed as temporary Exams Officer in July 2021)
Lincoln Christ's Hospital School, Wragby Road, Lincoln, LN2 4PN. Tel: 01522-881 144. Private candidates info here "Here at Lincoln Christ's Hospital School, we take in private candidates to sit either GCSE,GCE or university entry exams for Oxford, Cambridge etc. If you are a private candidate and would like to sit one of the above exams, please contact our exams officer: exams-officer@lchs.uk or call 01522 881144 Once you get in contact, our exams officer will discuss the charges that the school will make to cover costs."
Lincoln Minster School, The Prior Building, Upper Lindum Street, Lincoln, LN2 5RW. Tel: 01522 551 300. Email: communications@lincolnminsterschool.co.uk
St George's Academy, Westholme, Westgate, Sleaford, Lincs, NG34 7PP. Tel: 01529 301 196. Email: stga@st-georges-academy.org
St James' School, 22 Bargate, Grimsby, Lincolnshire, DN34 4SY. Tel: 01472 503 275. Email: enquiries@saintjamesschool.co.uk
The Skegness Grammar School, Vernon Road, Skegness, Lincs, PE25 2QS. Tel: 01754 610 000/896 846. Email: enquiries@skegnessgrammar.co.uk
William Lovell Church of England Academy, Main Road, Stickney, Boston, Lincs, PE22 8AA. Tel: 01205 480 352. Email: william.lovell@stickney.lincs.sch.uk
Northamptonshire
Bauhaus Educational Services Ltd 4 Notre Dame Mews, Northampton, NN1 2BG. Tel: 01604 434082. General email: office@bauhaus-education.co.uk Exams officer email exams.officer@bauhaus-education.co.uk Edexcel GCSE, IGCSE, A-level and EPQ to private candidates.
Bosworth Independent College Barrack Road, Northampton, NN2 6AF. Private candidates page here. Tel: 01604 239995 Email: info@bosworthcollege.com GCSE, IGCSE (Edexcel only), AS and A-level exams with all exam boards apart from Cambridge (CIE). Offers pre-exam visits and mocks (for additional fee; held in February). Has taken private candidates for IGCSE French and IGCSE Spanish (extra fees apply due to speaking component and invigilation). From 2021, Bosworth will also take private candidates for A Level sciences (the practical component to be taken in Birmingham over 4 Saturdays and the written papers to be taken in Northampton). Fees are: exam board fees + £60 admin (capped at £200 per student, per sitting), apart from exams with a speaking or practical component. This centre will also accommodate invigilated mock exams (parent or student must provide their own exam papers and arrange for them to be marked - the school will not mark these mocks. The costs for mocks are £30 per subject + £10 per each additional subject).The school is split-site and the exam hall that is used for the majority of the exams is on St George's Avenue NN2 6JA. Exams officer is Alison Barnes.
AQA also lists the following centres in Northamptonshire for private candidates (unconfirmed)
Rushden Academy, Hayway, Rushden, Northants, NN10 6AG. Tel: 01933 350 391. Email: info@rushden-academy.net
On Track Education, Silverstone Pits Farm, Kinglsey Road, Silverstone, Towcester, NN12 8UB. Tel: 01525 864 961. Email: silverstoneoffice@ontrackeducation.com
Nottinghamshire
Queen Elizabeth's Academy 150 Chesterfield Road, South Mansfield, Nottinghamshire, NG19 7AP. Tel: 01623 623559. Email: info@queenelizabeths-ac.org.uk
Worksop College Cuthbert's Avenue, Worksop, Nottinghamshire, S80 3AP. Tel: 01909 537100. General email: ranbyadmissions@wsnl.co.uk (Examinations officer contact listed in July 2021 as Sallie Wan, email: s.wan@wsnl.co.uk)
AQA also lists the following centres in Nottinghamshire for private candidates (unconfirmed)
Chilwell School, Queens Road West, Chilwell, Beeston, Nottingham, NG9 5AL. Tel: 0115 925 2698. Email: office@chilwellschool.co.uk
Jamia Al-Hudaa Residential College For Girls, Berkeley Avenue, Mapperley Park, Nottingham, NG3 5TT. Tel: 0115 969 0800. Email: admin@jamiaalhudaa.com
Nottingham College, High Road, Chilwell, Nottingham, NG9 4AH. Tel: 0115 910 0100. Email: enquiries@nottinghamcollege.ac.uk
The Newark Academy, London Road, New Balderton, Newark, Notts, NG24 3AL. Tel: 01636 615 013. Email: office@newarkacademy.co.uk