Advice on finding an exam centre, lists of exam centres, and sample emails for making contact. You will find a separate page for each region of the UK .
 When you've found a centre, see Making exam entries for what you need to tell them. It's best to make your enquiries by email, or to confirm any conversations you've had by sending a follow-up email, just to make sure there are no misunderstandings about what the exam centre can do for you.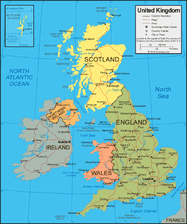 If you've read this page but still have questions - Join the HE Exams community to get support from fellow home-educators.
 This page lists exam centres that did exam predications for their students when the exams were cancelled in summer 2020 due to COVID-19.
Direct links to regional exam centre listings
England
Other overseas (non-UK) exam centres
How to find a centre
Check if there are any centres in your area which will accept external candidates for a particular board before you commit to a syllabus. For CAIE (Cambridge) in particular, some have to travel many miles to a centre and this may affect your choice of syllabus.
It is best to try to register with an exam centre at least six months before the exams are due.
If your child has Special Educational Needs or a disability and you are asking for Access Arrangements (eg extra time) then you will need to start much earlier.
 It is possible to enter much later,  even up to a week before the exam, but exam board fees rise sharply for late entries, and you risk not being able to find a convenient exam centre.  The fee you will have to pay comprises the exam board entry fee (currently about £28.50 for GCSEs and £38.50 for Edexcel IGCSEs, £48 for CIE IGCSEs for 2015 ) plus an administration fee for the exam centre, to reimburse them for the inconvenience.  The admin fee varies hugely, from around £25 at some centres to over £150 at others.
Check the list of exam centres which have been used by home educators.  It is also worth asking on the Home Education UK Exams and Alternatives Facebook group in case anyone knows of another centre in your area which has not yet been added to these lists.
The Examination Officers' Association offers a free service to help you find an exam centre. This organisation has been very supportive of home educators in the past and has done much to help increase our access to qualifications. If you fill in their external candidates form, giving as much detail as possible, they will see if any of their members in your area can host you for exams. However, not all examinations officers are members of the association, so you may still need to contact schools individually.
If these approaches do not bear fruit, you will have to put in some legwork.
Please read up on FAQs from Exams Officers.  Being well-prepared can make all the difference between being rejected out of hand, or being accepted. Check the lists of centres available to private candidates on the exam board sites. It doesn't mean that they will accept private candidates generally - it can just mean that they have in the past, or may have allowed a current student to take an extra qualification - but it does mean that it is worth asking.  It is also worth asking local schools, even if they are not listed as having taken private candidates before. Independent schools are often more willing to accept private candidates.
If you're aiming for Edexcel IGCSEs then the school does not need to be one which offers IGCSEs to its own students in order to take private candidates.  If the school is registered with Edexcel for GCSEs then they can accept candidates for IGCSEs too.  It is possible that the school might not be aware of this, but you can ask them to contact Edexcel, who will confirm it for them.
If the school does not have any other students sitting the same IGCSE you want to sit, they may have candidates sitting another exam at the same time, eg a GCSE in another subject.  In that case, the private candidate can usually sit in the same room and share an invigilator.  If the exam centre does not have anybody else taking an exam on that day then you would normally be asked to pay for an invigilator (or can offer to do so if they just look lost and say "But nobody else is sitting one that day...").  
Sometimes home educators have provided an invigilator from their group to do this, and one enterprising group of parents volunteered to be regular invigilators for the school's own exams. Schools often struggle to find reliable invigilators during exam season, so this is one way to develop a good relationship with the exam centre.
It can take some legwork and speaking to quite a few schools to track down a centre, but people generally do find somewhere.... very occasionally people have travelled and stayed near the centre for the exam period, but this is rare.
Exam centres are under no obligation to accept private candidates; it creates extra work for them and may involve some disruption to their schedule or difficulties for the school. They are entitled to charge an admin fee which compensates for this to some degree, and that fee varies hugely - from £15 per subject at some schools to over £150 at others.  
Independent Schools and Colleges
One parent comments:
Often, independent schools and colleges are your best bet for finding an exam centre near you. When I was looking in the South West, I emailed every independent secondary school within an 80 mile radius! Of these, about five responded positively. The website for the Independent Schools Council lists every independent school by area.
You can find a  list of some independent schools which offer IGCSEs on the Schools_using_IGCSEs page.
Private Exam Centres
Private, or Independent, exam centres are businesses which specialise in organising exams for external candidates. They are not schools, but are often tutorial colleges offering intensive or after-school tuition. The premises are often small and you are likely to sit exams with a small number of other candidates, so they are ideal for students who are school phobic.
Usually the cost of taking an IGCSE at a commercial centre is more than £125 per subject, but fees vary widely. At some centres it is over £200. Because exam candidates are their core business, private exam centres are often prepared to take on candidates which other centres turn away - eg modern foreign language orals, GCSE English speaking tests, and A-level science practicals, Access Arrangements.
Private exam centres have to go through the same accreditation process that schools go through to become an exam centre: materials must be securely stored in a safe inside a special secure room, and exams must be conducted under regulation exam conditions. Some private exam centres are very efficient, while others may struggle with organisational matters because they don't have enough staff. As usual, it pays to ask around the home-ed community and see if one of these centres will suit your needs.
Some examples of private exam centres in our listings: 3A Tutors in Bristol, Campbell Harris in Kensington, Pascal's College in Beckenham, Tutors & Exams in Coventry. There are others - the exam centre listings state if it is a tutorial college or private exam centre, as opposed to a school.
Dealing with Exam Centres
Please be aware that home-ed candidates and their parents may be seen as representatives of the whole home-ed community, and we need to be professional in our dealings with exam officers.  Any dispute could lead to that centre refusing to take any more private candidates, so please think carefully before proceeding.
Exam Officers' FAQs - questions an exam centre may ask about taking external candidates, and answers.  Essential reading if you are approaching a new exam centre.
Making_entries_and_sitting_exams -  for the next step after finding your exam centre.
Finding an exam centre case study: Mea was initially rejected by 10 schools when she asked whether her daughter could sit exams as an external candidate.  She tried again with a further 20 schools, giving more information, and had a very positive response. Her experience, together with sample letter, is here.
It's often easiest to approach an exam centre by email rather than phoning, as then you can be sure that your message will be passed to the examinations officer. Examinations officers often work part-time and you may not be popular if you phone during a busy period!
Sample email to exam centre
An example email could be sent to the school's main enquiry address, and could say something like:
Subject: FAO Examinations Officer re External Candidates for exams
Dear examinations officer,
My son is home-educated and is working towards taking some exams as an external candidates. Please could you let me know if you would accept him as an external candidate for exams at your centre? If you might, could you tell me which exam boards you are registered with, and if you will accept candidates for any subjects, or only certain subjects? My son is well-behaved and responsible, and just wants the opportunity to show what he has learned.
I am a member of the online support network for home-educators and therefore have access to all the information I need regarding available syllabuses and materials.
Yours, Mx Nice.
Exam Boards
Each exam board keeps its own list of centres which theoretically accept external candidates, but these are often inaccurate. This isn't the exam board's fault - they ask schools to notify them of changes, but schools don't always remember to do so. A school's policy on accepting external candidates can vary from year to year as it usually requires a community-minded Head , and an Exams Officer who is prepared to put in extra work. People often resort to phoning round all the schools and colleges in their area to find out if they will take external candidates. Do check the list of exam centres recommended by other home educators on this site first, as the centres for all boards are displayed on one page (which you won't find on the exam board sites), and we often have additional information which you may find useful.
The Oxford Open Learning site has a list of all the schools on their books that have accepted private candidates to sit GCSEs in the past. This was out-of-date when last checked.
List of Exam Centres accepting External Candidates
These exam centres have either taken external candidates in the recent past, or have indicated that they would consider it.
Please feel free to add or edit information - we rely on the home-ed community to keep this up to date. It's easiest to edit if you create a Wikia account first, but you could also just leave a comment below and we'll add any centres mentioned to the main list.
England
Wales
Scotland
Scottish exam options and centres.
Northern Ireland and Eire
Guernsey and Jersey
Guernsey and Jersey Exam centres
Other Overseas (non-UK) exam centres
Overseas (non-UK) exam centres
For further recommendations please ask on your local home education group or forum or on the Home Education UK Exams and Alternatives Facebook group
Return to Main Page.
Community content is available under
CC-BY-SA
unless otherwise noted.